01 Feb

WHY YOU NEED BEST EVENT ORGANIZER COMPANY FOR YOUR NEXT EVENT?

The success of an event is not an overnight achievement, it takes a lot of background efforts on the part of the event management company. Circumstances prevail that requires the adept professionalism of the event organizer. A little mistake would be enough to destroy the entire outcome of the event and would be a complete waste of time and money. Events are designed, planned, and organized for a special purpose intended by the client organization or individual. If the purpose is not met, why organize an event in the first place? Therefore, events must always be trusted with people who know what they are doing and have proven capabilities to carry your event, leading to the ultimate outcome. Only then it would be meaningful to make an arrangement for the event. While looking for an event management company in Pakistan, there are certain aspects you must always consider before making a choice. Allow us to help you identify those aspects and make a good choice:

An event organizer company must try to learn your expectations from the event:

Any event, big or small, is arranged for a specific intention which can either be some brand promotion or public activity or a corporate level event. When you approach someone with an inquiry to handle the events, the first things they should be asking are your most obvious motives for the event. It is important to identify goals for an event management company, the entire design, strategy, and planning phase depend on it. Every client is unique and none of them has the same requirement, this is amongst the basics and the event organizer company must start with this. If they do not, they do not have what it takes to be the right guys for you. So better ask the right questions and make the right choices for your event success depends on it.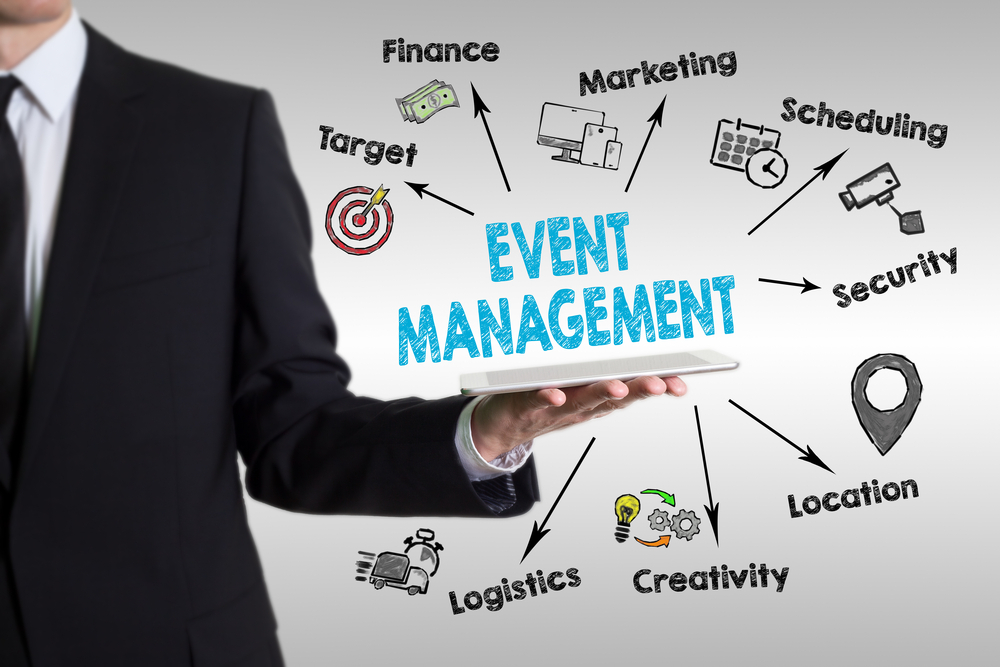 Past success stories:
Nothing speaks better and louder about the legitimacy of any organization than its past clients and historic achievements. So before you make a decision about the selection of your event organizer company, make sure they have enough data and statistics that you might find convincing. Your event is precious and we are sure it means a lot to you therefore, do not risk it for the experimentation of the novice event planners. Always trust people that have a reasonable clientele and have good experience relevant to the category of event you are approaching them for. Your time and money are treasured belongings and they will be consumed arranging for your event, make sure you invest them with the right people with the right kind of experience.
Have adequate logistics:
Bold claims must be backed by sufficient resources as well. An event organizer is expected to have all the resources; starting from designing to handling and arranging for the inventory to erect and decorate the venue and everything necessary to handle your requests. It is close to impossible any event management company in Lahore or anywhere else would possess the physical provisions. But they must always be having an idea about where to acquire them and suit your needs. Otherwise, as requirements come forth, they will be running for the resources delaying the deliverables as time approaches. This is not a very ideal situation, delays cannot be permitted therefore, your event managing business must possess all the necessary skillsets and approach necessary to make things happen with time.
Focus on details:
If the event management company you are approaching in Pakistan, does not focus on the details of the events either they are of too high opinion of themselves or they do not know what they are doing. Details must be taken care of at all costs, they are what differentiate them from being planned by a good event planner or a rookie. The event outlook must look like it means serious business not a haphazard arrangement of just inventory placed in a hurry. Not all events are the same and not all of them can be managed in the same way.
Now you know what you need to know to make the best choice of the event organizer. But it can be a challenge looking for an event management company in Lahore, Pakistan, owing to the competition. We are pleased to proclaim that Black Diamond has got what it takes to be the best you can get as an event planner and organizer. You have the need, we have the solution and everything else to be your best event managing partner. Feel free to contact us and let us help you to produce the results you desire.