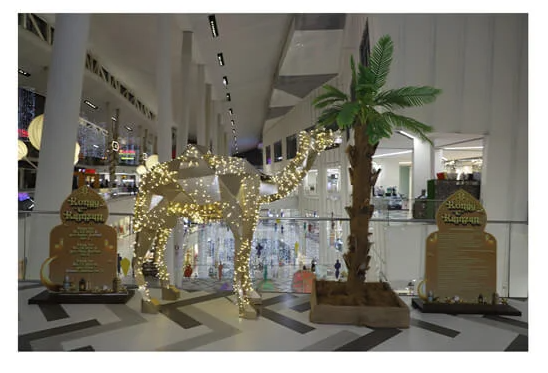 30 Sep

Mall Activation in Pakistan
Introduction
Mall activation in Pakistan is a famous marketing strategy used by businesses in Pakistan to increase sales and brand awareness and engage with customers. Furthermore, mall promotions are quite popular because they attract a wide range of customers. It provides an ideal setting for brands to engage with their market, making it a successful venue for mall activations. In addition to this, the best approach to promote your brand everywhere is to work with a Mall activation agency that has the expertise to organize your campaign flawlessly and see it through to completion.
Planning & Analysis
Event-driven mall activation in Pakistan is a complex process that involves planning, competitor analysis, and, much more. A special chance to interact with customers face-to-face is provided by Mall activations, which foster loyalty and trust. Due to the Malls Activation Campaign, there is a special chance to connect with a diverse range of customers.
Interactive Experiences
There is also one more thing highlighted in Mall activation in Pakistan is the interactive experiences in the Event. The actual implementation of the event, including setup, execution, and breakdown, is referred to as execution. It is a fantastic method to involve clients and provide them with a special experience.
The interactive experience can promote a brand, generate leads, or drive sales customers to how a product works and answer their questions. The campaign should target its intended audience. This means understanding what they will find interesting and engaging. One more thing that a professional event planner does is the logistics of the event. 
Customer presence;
Being present and active at a mall gives the appearance that you are a well-known company. Customers tend to spend more time exploring products from new companies when they plan to shop at malls. Trusting experienced event organizers is crucial for effective mall activation campaigns in Pakistan. This ensures your campaign resonates with your target audience. Expertise in the specific event category is essential for successful planning and execution. To stand out among numerous brands, rely on professionals with relevant experience. Be sure to opt for the right planners with a wealth of experience.
Mall Activation
Successful Mall Activation in Pakistan Campaigns: The focus of any successful mall activation campaign is to create a Unforgettable and interesting. experience that will encourage shoppers to return to the mall and spend money. By creating a buzz around a particular event, mall activations can help to attract new customers and boost sales. Additionally, an event management company aims to achieve client satisfaction by ensuring that the event meets the client's needs and expectations, making them happy with the outcome. Moreover, it is essential to understand that effective mall activations can contribute significantly to a shopping center's overall success.
Final Thought
Now you understand! what to look for in any Mall activation Agency However, Mall Activation in Pakistan can especially be challenging to choose the best or perfect one, That's why we're proud to say that Black Diamond has what it takes to be your top choice. Keep in mind that amidst numerous brands, the key is to stand out. Well, no need to worry!! when You choose Black Diamond for your Brand promotions. Black Diamond has successfully served many famous companies. We have carefully created our entire line of modular solutions to deliver a hassle-free BTL and mall activations experience to you. View our portfolio to see examples of our incredible, successful projects.