03 Feb

HOW TO SELECT THE BEST EXHIBITION STAND DESIGN AND EXHIBITION STALL FABRICATION COMPANY IN PAKISTAN?

With tough competition amongst the exhibition stall fabrication and design service companies in Pakistan, people might be confused about what is best for them. It is perfectly normal to find yourself getting nowhere with the selection of the most authentic service that can both serve your needs and give your exhibition the face and end it deserves. But what to do when there are so many claims on each vendor you approach? If you are doing it for the first time or you might have been disappointed by a previous service provider, you might not find the claims very convincing yet you have the need that an exhibition is arranged for you. Nobody you try to approach will ever tell you about the short-comings of their business, they will always claim to be best. Therefore, in the following read, we are going to tell you how you should be able to distinguish your right guys from the many options.

The exhibition stall fabrication company must possess all the soft talent:

An exhibition stall fabrication and design company will be the people that will handle your exhibition set up all the way from graphics designing, 3D model of your stand to managing everything to the installation on the venue. For an overview, they are the guys that you will be trusting with all the management from start to end. Therefore, as a first requirement, they must at least possess all the in-house sources to design your exhibition stand and the individuals that shall be held responsible for seeing your complete fabricated stall, ready for exhibition. These are the skills they are expected to possess in the very beginning before you start working with them. Because if they don't have it beforehand, they are probably some casual group that would take any work they could come across. So when they have secured the project they will just start looking for resources to complete it. We, at Black Diamond, believe that your work is not for some experimentation, you deserve the best from the beginning.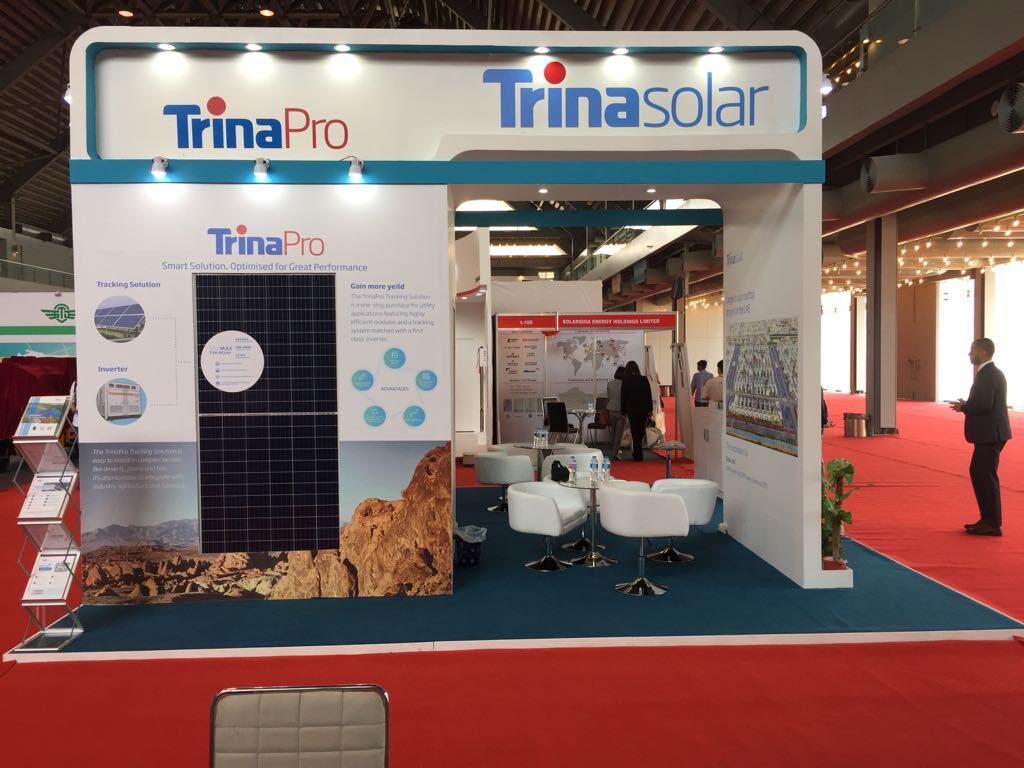 Follows strict timelines:
Nobody can inform you if a certain exhibition stall fabrication and Design Company is punctual and has the capability to follow the timelines better than their formal clientele. If they don't have former clientele and you want to trust them to start with your exhibition stand, at least make sure they have been working on something similar and have the necessary logistics. Search for their former clients and try to approach them for their testimonials, so that you will have the warranty at least from someone outside the subject exhibition stand design company. You just cannot trust people with something as important as an exhibition setup, its success will decide the fate of your future business prospects. The delays in deliverables will only make it very difficult for you and a haphazard arrangement will not serve the right purpose of an exhibition. Therefore, punctuality is very important and it can only happen if the people handling your exhibition know what they are doing.
Has reliable fabrication setup:
No exhibition stall design and fabrication company in Pakistan can be expected to possess a fabrication setup of their own. The reason behind it is that exhibitions don't happen daily and if each of them started making their own fabrication facility, their running expense would exceed what they could expect to earn. But that does not mean that they should not also have such a setup at their disposal. They must have a permanent fabrication facility they can rely upon. It usually happens in a way that the exhibition stand undergoes the designing phase with the design team; then the blueprints are sent to the outsourced fabrication facility which then is responsible to make a real-life model of the design.
Sense of creativity:
This is by far the most important aspect of the exhibition management company which enables an exhibition set up to lure its desired audience from the competition. If your exhibition management company doesn't value creativity in design and content, you are very likely to fail to stand out in the exhibition because you will pretty much be doing the same thing as everyone else. To ensure you will be served with your fair share of creativity, make sure you go through their previous work through their catalogs and wherever you can find relevant content.
These were a few of the aspects you should be looking for while deciding the best exhibition stall fabrication and design company to handle your exhibition needs. Black Diamond is blessed to have the right experience and the right resources to serve your requests of any size and requirement. Contact us if you feel like we can be of service to you and we will make sure that we fit the pattern of what you idealize as an exhibition management service.