18 Aug

Event Management Company in Islamabad

Choosing an event organizer in Pakistan is tough with fierce competition among management companies. A packed venue with no seats, running out of food, and overflowing parking – a nightmare for any event planner. Therefore, this is a common fear among clients, and it can be easily avoided with careful planning. Planning any event is a combination of organizing, planning, and executing a whole event. No doubt it is a very tough task, but only for those who have not experienced it.

Authenticity and Guarantees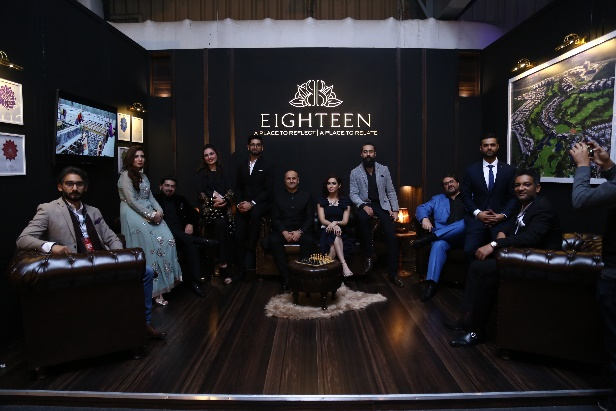 Amid claims of authenticity and guarantees, it's tough to know where to begin for a great exhibition. What is the solution then? Well, the solution is only one, the trustworthy and reliable Black Dimond, one of the best professional event planners and organizers in Pakistan. Especially for those who have no experience, trusting that kind of Planner will be very harmful to your event. There are so many details to consider, from venue selection to catering and from budgeting to marketing. Black Dimond is a high professional and one of the best event companies in Islamabad over 10 years of experience with trustworthy clients and great strategy planning. Ensure event success – hire a planner today for a seamless and memorable experience. Event management companies offer expertise for flawless planning and execution. Moreover, they handle all details, allowing you to focus on your business.

Experience in The Event Planning Industry
Black Diamond have a wealth of experience in the event planning industry, with a team of seasoned and creative event planners which can save your time and money by taking care of all the details of your event. Save time and money with event organizers handling details, allowing you to focus on your business and avoid costly mistakes. If you're new to the process or have had a negative experience with a previous event planner company, you may be even more skeptical of the claims you hear. After all, no one wants to be disappointed again.
Event Management Companies in Pakistan
Many Event management companies in Pakistan lack experience and a proven track record, signifying their lack of expertise. To avoid potential event mishaps, ensure you hire an experienced company that knows how to execute successful events. Any professional Event planners have experience and skill to help you with different plans and strategy to make your event excellent and successful. They will also help you avoid
unnecessary costly mistakes and ensure that your event will be successful.
However, working with event organizers offers the benefit of them handling all responsibilities and details, relieving clients of worries. This allows clients to enjoy the event peacefully, knowing everything is taken care of. From event planner to event production, a trusted event management company in Islamabad can handle every detail. It will be best if we give our events to professionals who have the experience and expertise to handle every detail.
That's where Event Organizers come in. Event organizer companies have the experience and expertise to help you plan and execute a successful event. They can take care of all the details, so you can focus on other aspects of your business. Well, Black Dimond is one of the most trustworthy event management companies you can trust on.